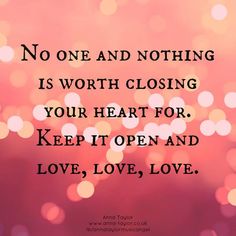 I've been thinking lately about how easy it can be to harden our hearts to one another and our tendency to put a wall up to separate ourselves from others can even be more apt to happen during the holidays. For example, how often have we closed ourselves off to a loved one when they…
did not buy us a Christmas gift or the gift we wanted?
were dogmatic about their political beliefs during a holiday meal?
spent less time with us over the season than we anticipated?
said something that offended us?
neglected to respond to an invite to a party?
Did anyone hurt our feelings over the holidays, to the point that we have closed off our hearts to them and lost some of the joy of this season? The holidays involve pressure and demands and sometimes when we place these on ourselves; it is easy to project these expectations on others. In fact, it is really easy to demonize family members and friends and to see the worst in one another. I encourage you to think of a family member who let you down during the end of year festivities, and instead of viewing this person from a place of anger, I invite to take a moment to consider the difficulties this person is facing in their life. Can we see one another with more empathetic eyes and hearts? It also may help to ask ourselves these questions:
Have I hardened my heart to _________ (name)?
How can I open my heart back up to _______ (name)?
Maybe Santa is saying to us this year, "Ho, ho, ho…let it go and keep your hearts open to one another."
Let's keep our hearts open,
Christy